Nicknamed Mormons, members of The Church of Jesus Christ of Latter-day Saints sometimes find themselves in the public eye. Famous Mormons can be found in a wide range of fields, including entertainment, the arts, science, history and music.
Mormons are taught that their talents are a gift from God and that they therefore have a responsibility to develop them and to use them for good. This motivates many Mormons to work hard at their skills and then to find ways to turn them into a career, a hobby, or a way to serve.
Following is a sampling of Mormons whose talents have led them to a life of fame: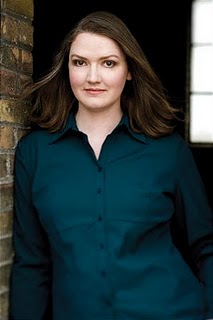 The Osmond family began singing as children. It was one way they chose to earn money to buy hearing aids for the two oldest boys and to help fund volunteer missions when the children grew up. Eventually the talented family, which included nine children, became famous world-wide for their music and their high moral standards. Several of them today include gospel information on their websites and many converts first learned of the religion through their interest in the family. The Osmonds even produced an album outlining core principles of their faith.
Gladys Knight attracted considerable attention when she became a Mormon after learning about the church from her children, who had converted. Today she uses her talent to run a prestigious Grammy-winning choir of volunteers who share the faith of the Mormons in special concerts held in church meetings. There is no cost for these fireside concerts, but visitors are invited to fill out a form requesting more information about the Mormons.
Laurel Thatcher Ulrich is a historian who received the Pulitzer Prize for history in 1991. She has authored many prestigious and extensive books, with a particular focus on the histories of ordinary women.
Henry Eyring was a chemist who was a nominee for the Nobel Prize and a winner of the National Medal of Science. His son, Henry B. Eyring, is a member of the First Presidency of The Church of Jesus Christ of Latter-day Saints (the highest governing body of the church).
Orson Scott Card, Stephanie Meyer, Allie Condie, Lisa Mangum, and Jessica Day George have produced novels that appeal to people of all faiths. Mormons are especially known for their work in fantasy and science fiction.
Of course, Mormon athletes have attracted a great deal of attention. Jabari Parker is drawing attention as the best high school baseball player in the country, and is capturing the curiosity of the press because he says baseball is what he does, but not who he is. Who is he? A Mormon, and comfortable talking about it to the world. Steve Young and Danny Ainge graduated from Mormon-owned Brigham Young University.
Some Mormons have set their sights on politics. Mitt Romney is conducting his second run for the United States presidency and became the first Mormon to win the party nomination. Ezra Taft Benson served as the Secretary of Agriculture under Dwight D. Eisenhower and Jon Huntsman served as an ambassador to China under Barack Obama.
In nearly every worthy field, Mormons can be found serving, some in the spotlight and others quietly doing whatever they do best and known only to those who personally know and love them.