BYU (Brigham Young University) is operated by The Church of Jesus Christ of Latter-day Saints, often mistakenly called the "Mormon Church." As part of their undergraduate coursework, BYU students take multiple semesters of spiritually uplifting, stimulating religion classes.
In this series (see below), students enrolled in scripture study classes have shared their thoughts, insights, and reflections on the Book of Mormon in the form of letters to someone they know. We invite you to take a look at their epiphanies and discoveries as they delve into the scriptures.
In publishing these, we fulfill their desire to speak to all of us of the relevance, power and beauty of the Book of Mormon, a second witness of Jesus Christ and complement to the Bible. The Book of Mormon includes the religious history of a group of Israelites who settled in ancient America. (The names they use are those of prophets who taught the Book of Mormon peoples to look forward to the coming of Christ—Nephi, Lehi, Alma, Helaman, and other unfamiliar names. We hope those names will become more familiar to you as you read their inspiring words and feel the relevance and divinity of their messages through these letters.)
Let us know if you'd like to receive your own digital copy of the Book of Mormon, and/or if these messages encourage and assist you spiritually as well.
What will the Lord Make out of You?
The world we live in is amazing, and so are the people. We live in a time that the world has never seen and the possibilities are endless. Only 100 years ago it would have taken several weeks to travel across the country; now we have planes that make the same journey in only a few hours. As we look through history we learn about the amazing men and women that have made the way we live possible. People like Benjamin Franklin, Thomas Edison, Bill Gates, and Steve Jobs, along with many others have made huge contributions to society and have had a profound impact on our lives. Their stories can cause us to question, "How will I impact the future? Or how will people remember me?" If you are like me you think of yourself as a kind of normal person. Yeah, I try to do the right things and be good, but I don't think that I'm as smart or as intelligent as Albert Einstein or as religious and spiritual as Thomas S. Monson (the current prophet and president of The Church of Jesus Christ of Latter-day Saints). Some of us just feel really average.
The Book of Mormon teaches us about the impact that just one normal average guy can have on people and the world. It talks about a man named Samuel, who was called by God to teach the people about the birth of Jesus Christ  and the signs that would show that he had been born in Jerusalem. We really don't know that much about Samuel, except that he was a Lamanite and that he really wanted to serve the Lord with all of his heart. He was very persistent and devoted to teaching the people and even when they had kicked him out of the city he climbed up on the city wall and preached to the people. (For more details about the story I invite you to read the account in Helaman chapters 13-16.)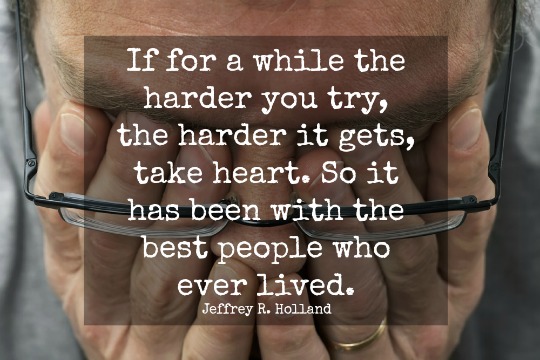 The point that I want to make is that Samuel wasn't the leader, and that he wasn't very important to the people. In fact he was an outsider and is only mentioned in three chapters of the entire book, but what he did is what makes him important. He was a lot like you and me, but he chose to do what the Lord had commanded him and as a result he was able to accomplish great things. Because he followed the Lord, he  is now considered one of the greatest prophets in the Book of Mormon, even though he probably thought of himself as pretty average. My challenge for each of us is to do what the Lord asks, just like Samuel did and then see what the Lord will make of us.
Additional Resources:
I Believe: Expressions of Faith