Fasting (going without food and drink voluntarily for a certain period of time, usually two or three meals) is an integral part of Mormon doctrine. It gives us the opportunity (and while sometimes it doesn't feel like an opportunity it really is one) to learn how to control our bodies and focus on spiritual things. One of the things we as human beings need to learn how to do on this his earth is overcome the natural man. We don't fast to the extent that it is physically harmful, but we do push past the hunger pangs to remind ourselves how the spirit feels when it is hungry for the word of God.
Actually, recent studies have shown that periodic fasting is quite healthy. In Salt Lake City doctors have noticed the Mormons have a lower risk of heart disease than the average American. This is partially due to the fact that Mormons don't smoke or drink, but it also has to do with fasting. In fact "Among the 515 people surveyed, only fasting made a significant difference in heart risks: 59 per cent of periodic meal skippers were diagnosed with heart disease versus 67 per cent of the others. The difference persisted even when researchers took weight, age and conditions like diabetes or high cholesterol or blood pressure into account" (CBC News). So fasting provides physical benefits as well as religious ones.
Back to spiritual matters, when fasting we usually dedicate our fast to a specific thing, whether it a prayer for the speedy recovery of a loved one who is sick or an expression of thanks for our blessings. Just being hungry defeats the purpose. By combining these prayers with a small physical sacrifice by denying ourselves food, we show God our sincerity.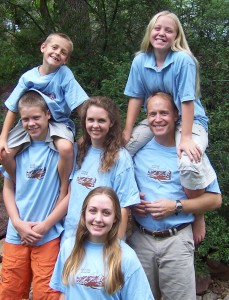 Another great thing that comes out of fasting is fast offerings. Each person who fasts calculates the approximate value of the meals we skipped and gives that money to Priesthood holders who make sure it gets to families in need. So fasting benefits us spiritually and others temporally, so it really is a win-win situation.
I have to admit I am kind of a baby when it comes to fasting. If I am not fed for more than a few hours, I basically act like a grumpy toddler. But the first Sunday of every month is fast Sunday, and it is very important, so I try and put a lid on my inner toddler and fully participate. Two years ago my cousin was diagnosed with a brain tumor. He had always been very healthy and everyone was shocked. The doctors would only talk about it in ominous generalities. We were all worried about him and he was afraid he wasn't going to be able to serve a mission, so we organized a family fast. Everyone in our extended family decided to dedicate a fast Sunday to his health and recovery. That day I determinedly closed the pantry and prayed for my cousin with the rest of my family. A few weeks later we heard the tumor was benign and with some medication he was going to be completely fine. It was a miracle. Fasting doesn't always work his way but sometimes it does. Through the tender mercies of God, our fasting and prayers can impact our lives and the lives of those we love.